Bio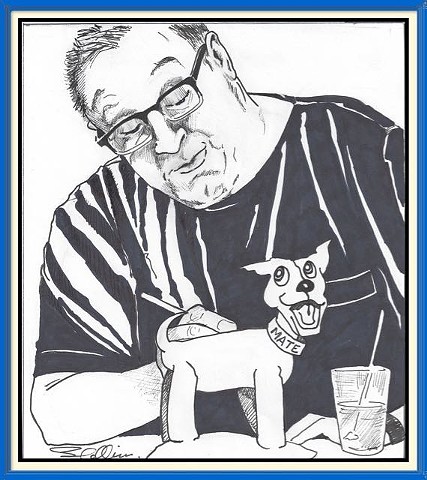 Roy Burgoyne – Ceramic Artist - Bio


I began my love affair with clay back in 1990, when I took up night classes held by Auckland Studio Potters.
Work and family commitments meant that my new passion would need to be put on the back burner for a while. (Pardon the pun)
Fast forward to 2007 and I'm back and as I found out – it is like riding a bike!
My teacher at the time was a keen proponent of the Raku process and we had the opportunity on various occasions to stand in the cold and wait till the kiln door opened to see our creations unfold before us.
I was soon about to learn that this was to be my calling and my chosen
path of expression.
I studied for a Diploma in Ceramic Art through Otago School of Art and enjoyed the process of learning a wide range of techniques from the many talented tutors I encountered.
Working primarily as a thrower I enjoy exploring vessels in all forms along with all ceramic processes.
Through my love of Raku I have developed an interest in low-fired burnished clay techniques. The use of Terra Sigilatta to create a marble smooth canvas on which to create texture though fuming and smoking brings endless possibilities.
In 2018 I returned to Scotland and settled back on the West Coasts South Ayrshire. The surrounding Landscapes and Seascapes hold a bounty of inspiration from which to draw and I have found my work evolving to encompassing this inspiration.
My latest collections reflect the coast with all its beauty and vulnerability.